​Book Order Page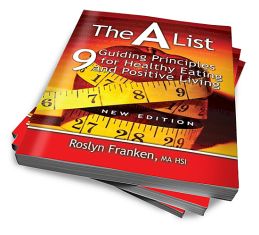 THE A LIST: 9 Guiding Principles for Healthy Eating and Positive Living
by Roslyn Franken
ISBN:
978-0-9784274-0-5 ABOUT THE BOOKONLY $22.95 USD plus s & h (taxes extra where applicable)
BUY NOW directly from the publisher by credit card or PayPal using the links below, or call in your order to +
1 813-803-0155
.
United States: BUY NOWInternational:
BUY NOW
​
For Canadian orders to be shipped within Canada,
BUY NOW
from Roslyn's Canadian distributor for only $22.95 CDN plus s & h.
Now also available at AMAZON.COM and AMAZON.CA. Kindle version now also available.
NOTE: We sell to individuals, bookstores and specialty retailers, libraries, wholesalers, educators, businesses, corporations, organizations, government and associations! Ask about our bulk-order discounts by calling 813-803-0155.
Check out Roslyn's other book, MEANT TO BE...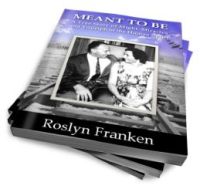 AMAZON REVIEWS
"Wonderful book. Amazing story. Beautifully written." ~ Susan Weiskopf"I read the book in two days - couldn't put it down." ~ Janet Watson"This is a excellent well written, book from the heart, portraying the strength of the human spirit winning over an incomprehensible evil..." ~ Edward
LEARN MORE